REGISTRATION FOR 2023 IS NOW OPEN!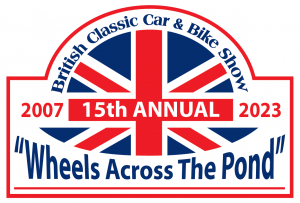 Registration for Wheels Across The Pond 2023 is now open. Register below.
The cost to display is $40 for cars and $25 for motorcycles. 
Cars and Bikes that show up on the day will be DISPLAY ONLY in one area and will not be part of the public voting.
No refunds will be issued in the event of postponement, cancellation, change of plans or inclement weather