REGISTRATION FOR 2022 IS NOW CLOSED!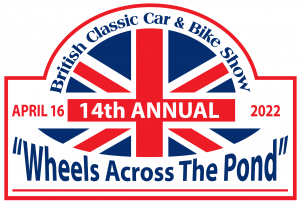 Registration for Wheels Across The Pond has ended for 2022 and we have 470 Entries! If you would still like to be part of the show, you can show up on the day and display your car or bike. Arrive at Carlin Park between 9am and 11:30am on Saturday April 16th.
MORE DETAILS ON ARRIVING AT CARLIN PARK ON APRIL 16TH
The cost to display is $40 for cars and $25 for motorcycles. We will stop display entries on the day once we are full. No entry at all after 11:45.
Cars and Bikes that show up on the day will be DISPLAY ONLY in one area and will not be part of the public voting.
No refunds will be issued in the event of postponement, cancellation, change of plans or inclement weather