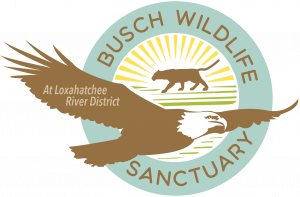 Busch Wildlife Sanctuary 2022 Fundraiser
Nurture What's Wild
Capital Campaign
Our Wildlife Is On The Move and So Are We!
We hope YOU will come along.
For over 30 years, Busch Wildlife Sanctuary, the largest such facility in Palm Beach County, has been rescuing, rehabilitating and releasing our native species by the thousands. Reintroducing endangered and keystone species back into our fragile ecosystems. Since our founding, over 1.7 million guests have participated in our free education programs on the need for environmental conservation and protection.
Now, our wildlife needs YOUR HELP!
The increasing demand for our services has led us to compelling crossroads having outgrown our current leased space. We are now at a turning point — developing a larger campus, almost 20 acres which will nearly double our space, that we can call our own for many generations to come.
WHERE: The new property is located at Rocky Pines Road and Indiantown Road, just west of 1-95.
WHEN: We hope to break ground in early 2022, with infrastructure and buildings to follow.
The Problem
South Florida's wildlife is being displaced by a growing population and encroaching development. Nearly 90% of the injuries treated at our wildlife hospital are directly related to man-made causes, which include collisions with automobiles, fishing line entanglement, electrocutions, illegal gunshots, poisonings, and attacks by dogs and cats. In addition, the introduction of exotic species to the Everglades, Florida's crucial water and wetland resource, affects the life and health of hundreds of our native species.
The Solution
Our Wildlife Need YOU! – We Need Your Help to ensure the future of these efforts. The Nurture What's Wild Capital Campaign will allow us to build expanded rehabilitation areas for wildlife. This exciting time brings additional, meaningful ways we can partner together to build a strong foundation for generations to come.
You can make a one-time gift or you can support via a multi-year pledge, stocks, annuities, or a planned estate gift. Every dollar counts!
If you are interested in discussing a naming opportunity or becoming more involved as a volunteer, please call Lisa Wynne at (561) 575-3399 or email asstdirector@buschwildlife.org