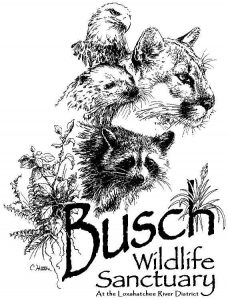 Busch Wildlife Sanctuary 2020 Fundraiser
2020 is such a tough year for Busch Wildlife. The Covid-19 global pandemic has affected many people, businesses and non-profits. Our annual Wheels Across The Pond show is a much-needed fundraiser for this awesome charity each year. With the uncertainty of the situation and due to the cancellation of our show in 2020, the Busch Wildlife Sanctuary no longer benefit from our event this year, so we are opening up an opportunity for attendees to donate a small amount which will hopefully amount to a generous amount to help them continue their work.
More information about The Busch Wildlife Sanctuary Inc: The Busch Wildlife Sanctuary is a non-profit organization dedicated to the protection and conservation of Florida's wildlife and natural resources. To accomplish this goal the Sanctuary has a two fold mission of wildlife rehabilitation and environmental education.